Home & Community Services
The Foundation's Home and Community Services are available at no cost to ALS patients, their families and caregivers who reside in the Foundation's service area, which includes, Chicago and its surrounding communities as well as portions of northwest Indiana.
Have a specific question you need answered?
Email Us a Question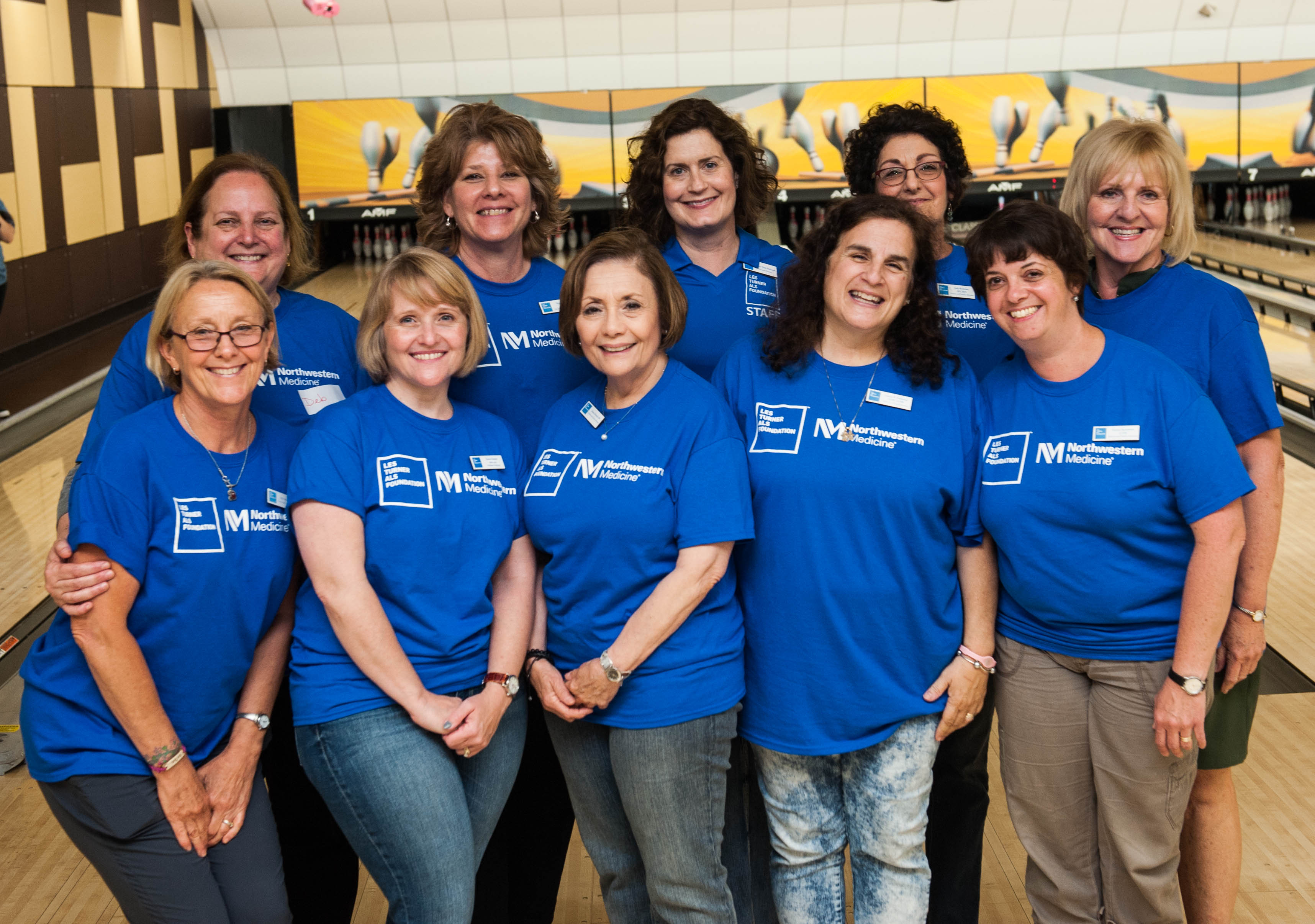 Services Include:
Home visits by Patient and Family Advocates
Telephone, e-mail and referral support
Support group meetings for patients, families and caregivers
Educational materials and programs
Coordinate care with providers at the Lois Insolia ALS Clinic
Our Patient and Family Advocates consist of four nurses and two social workers who can:
Visit in the comfort and privacy of a person's residence to provide ongoing information and support and coordination of services
Schedule virtual appointments, face-to-face from the convenience of one's home via Skype or FaceTime
Enhance the continuity of care between clinic visits
Provide ongoing disease education and address specific concerns
Provide practical information on quality of life and daily living
Evaluate home environment for safety, adaptations and equipment needs
Facilitate communication between patient, family members and healthcare team
Educate regarding disability, Medicare, Medicaid, private insurance and other financial options
Guide access to care through state programs, caregiver services and explore additional means to maximize assistance
Assist with advanced directives, including living wills, medical power of attorney and other end-of-life issues
Provide social service counsel and intervention to improve communication and assist in conflict resolution
Collaborate with home health agencies, hospices and other community organizations
Conduct in-service education for home health agencies, hospices, case management groups, assisted living facilities, nursing facilities, employers, schools and other community organizations
Additional Program Services:
*For more information about these programs and eligibility requirements, please contact our Director of Patient Services, Judy Richman, RN, BSN, at 847 679 3311 or jrichman@lesturnerals.org. The Foundation's goal is to help people living with ALS and their family members deal with all aspects of this difficult disease.
To view the bios of our Patient and Family Advocates, click here. Hope and help for people with ALS.
Your contribution helps support nearly 90% of the Chicagoland ALS population.