Open Water Swim for ALS

As one of the Les Turner ALS Foundation's signature events, the open water swim is changing the face of fundraising. The Open Water Swim for ALS is one of the few timed, open water swimming events available in beautiful Lake Michigan and money raised from this event support patient care and support services and world-class ALS research at the Les Turner ALS Research and Patient Center at Northwestern Medicine.
Stay tuned for information about the 2016 Open Water swim for ALS scheduled for Sunday, August 7 at Tower Road Beach in Winnetka, IL. Take a look back at photos  and results from the 2015 Open Water Swim for ALS. See you in August!
If you have questions about the Open Water Swim for ALS, please email Katherine Evans or call 847 745 6024.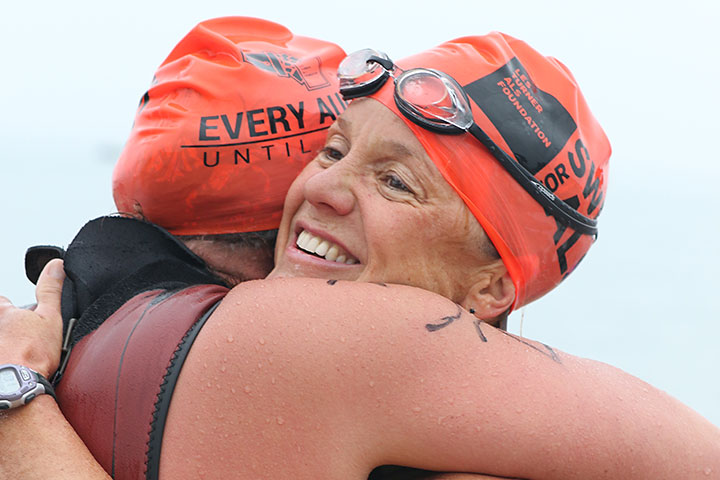 Get involved with the Foundation: Hope and help for people with ALS.
Your contribution helps support nearly 90% of the Chicagoland ALS population.