Hope Through Caring Award Gala
Every Spring, the Foundation hosts the Hope Through Caring Award Gala. The Hope Through Caring award was established in 1988 to honor those whose extraordinary commitment to the fight against ALS has helped raise funds for research and clinical care, provide services for patients and their families and increase public awareness. The festive evening includes a reception, balloon raffle, dinner and dancing.
---
2016 Hope Through Caring Gala
The Les Turner ALS Foundation honored Madeleine and Joe Glossberg and Joan and Paul Rubschlager for their commitment in the fight against ALS at the Hope Through Caring Gala on Saturday, February 27 at the Loews Hotel Chicago and raised over $550,000 to support the Foundation's mission.
The packed house of 450 guests also celebrated those courageously living with ALS and remembered those who lost their battle far too soon. This courage was shown in a video showcasing the many caring ways the Foundation supports those impacted by this disease.
Click HERE to see photos from the evening.
If you would like to learn more about the Hope Through Caring Gala, please contact Liz Melvin at or call 847 745 6015.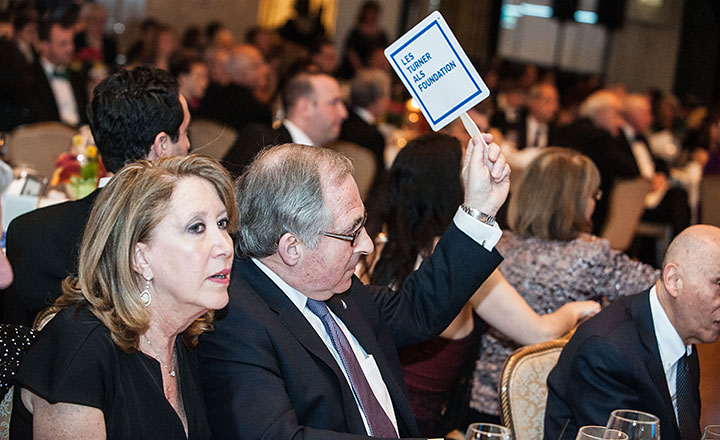 Get involved with the Foundation: Hope and help for people with ALS.
Your contribution helps support nearly 90% of the Chicagoland ALS population.