Les Turner ALS Foundation
Board of Directors
The Les Turner ALS Foundation Board of Directors is comprised of leaders from the business and civic world. They volunteer their time, talents and leadership skills to provide strategic direction for the Foundation. Their dedicated involvement is crucial to helping the Foundation fulfill its mission of research, patient services, and education and awareness.
The Les Turner ALS Foundation is one of the nation's largest, independent ALS organizations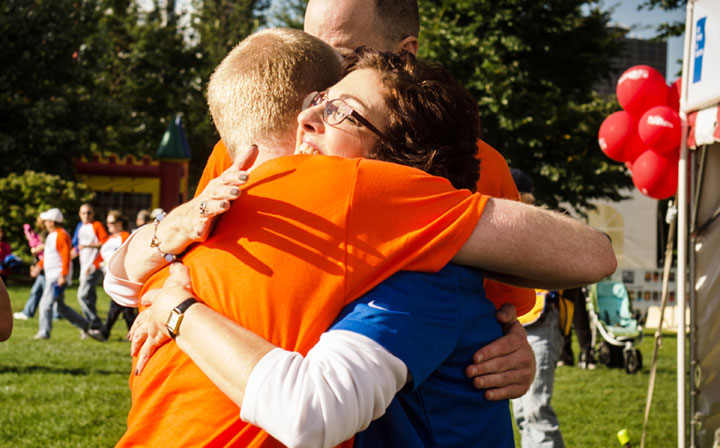 Ken Hoffman* – President
Group President, Signode Industrial Group
Harvey Gaffen* – President Emeritus
CEO, Private Client Group
RSM McGladrey, Inc., Retired
Thomas F. Boleky* – Vice President
Attorney, Beutel Hurst Boleky LLC
Matthew Brown
Partner, Katten Muchin Rosenman LLP
Kenneth M. Crane* – Vice President
Partner, Perkins Coie LLP
John T. Culliton
President, Global Solutions
Managing Director
Sourcing Strategies International LLC
Robin Fern* –  Vice President, Staff Liaison
Vicki Flahaven
Corporate Concierge, Concierge Unlimited International
Bonny J. Gaffen
William N. Haarlow, PhD* – Treasurer
Director of College-Admission Relations and
Lecturer, American Studies Program,
Northwestern University
Scott L. Heller, MD* – Vice President, Medical Services
Neurologist, Lakeshore Neurology
Richard Hirsch
Vice President, Gold Eagle Co.
David T. Hoppe
President, Cors, Inc.
Bob Lee
Owner, B. Lee Marketing
Founder of Ride for 3 Reasons
Doug McConnell
Managing Director, Vissant Capital Corporation
Founder of A Long Swim
Joshua P. Newsome
Vice President, Goldman Sachs
Joan A. Parker
Consultant, Joan A. Parker Government Affairs
Mary Lou Pisone
Northwestern Mutual Financial Network –
McTigue Group, Retired
Joel A. Schechter* – Vice President
Attorney, Law Office of Joel A. Schechter
*Denotes member of Executive Committee
---
The Foundation's mission supports: Hope and help for people with ALS.
Your contribution helps support nearly 90% of the Chicagoland ALS population.